Please register your end-to-end!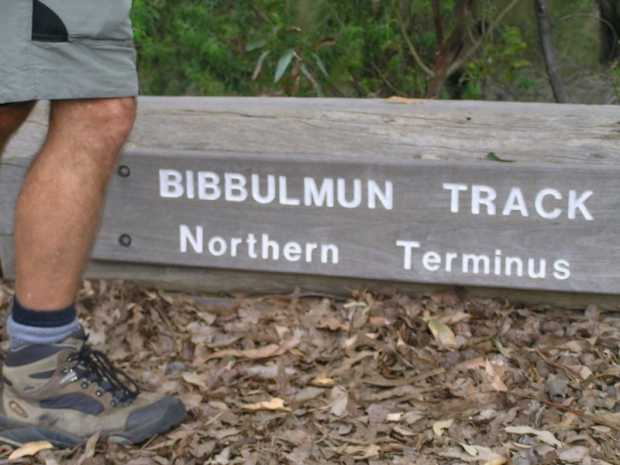 The Foundation relies on funding from various sources including sponsorship and grants. Access to funding is often dependent on demonstrating how many people use the Bibbulmun Track. Registering your end-to-end can assist us in attracting funds to ensure the Bibbulmun Track remains a long distance walk trail of international significance and quality. It also means that you will be invited to join us at the next reunion!
Please note that to qualify as an End-to-Ender you must have walked the Track in its entirety (but adhering to all diversions which were in place when you went through). It doesn't matter if you did it in sections or one go, you can still qualify.
Once you have completed your end-to-end follow these simple steps.
Log onto your profile on our website by clicking Login at the top right of any page. If you don't have a profile you will need to contact us. Please provide your postal address details.
Click on My Account (in the black bar at the top of the page)
Under the End-to-Ender heading, click on 'Add new end-to-end' and complete the questions. Click submit.
From there your end-to-end registration will be submitted to the Foundation.
Before it can be approved you will also need to complete the North to South and/or the South to North direction form(s). You can access them here or from your the Dashboard in your Account.
Please email them in to the Bibbulmun Track Foundation.
As soon as the forms are processed your end-to-ender's profile will be activated and if you choose to, your picture added to the end-to-enders' gallery.
We will post your certificate to you. The certificate is signed by the Director General of DBCA's Parks and Wildlife Service and the Chair of the Board of the Bibbulmun Track Foundation.
You will also receive a free end-to-ender badge for your first registered end-to-end!
Special offers
You can download the special offer form to purchase any of these offers. Send the form in with your completed end-to-end forms.
Wooden frames

Certificate not included.
End-to-Enders can purchase specially made wooden frames to display their End-to-End certificate. Plain frames are $20, and stylised rustic frames are $25 plus postage and handling. Order now!
End-to-Enders sew-on badge

Commemorate your end-to-end with this great badge.
Commemorate your achievement by displaying a Bibbulmun Track end-to-ender cloth sew-on badge, embroidered with Track logo, the words Western Australia and End-to-Ender. Perfect for your backpack!
You get one free when you register your first end-to-end with the Foundation.