Search
Premier Partner of the Foundation and the Bibbulmun Track maintenance volunteer program.

We make adventure accessible to almost anyone. There is no need to carry a heavy back pack on our tours.

An Australian owned one-stop-shop for outdoor and adventure equipment!
Innovative lightweight backpacking and travel gear for your next adventure.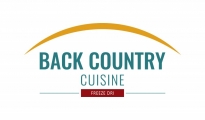 A range of tasty Back Country Cuisine meals are available in select stores along the Track.
Suez provides smart and reliable resource management solutions for waste and water.
Craft wine, made for the wild.
Leaders in travel and outdoor adventure
Our thanks to Lotterywest for funding various Bibbulmun Track projects.
DBCA's Parks and Wildlife Service is the land manager of the Bibbulmun Track.
The Bibbulmun Track is one of WA's Top Trails. Discover more trails at trailswa.com.au
The Bibbulmun Track Foundation is accredited by the Australian Tourism Accreditation Program.