18 May 2020
The Support Volunteers have been busy on the Track during Autumn. They have just completed the Waalegh campsite shelter extension, extending the sleeping capacity and adding a verandah.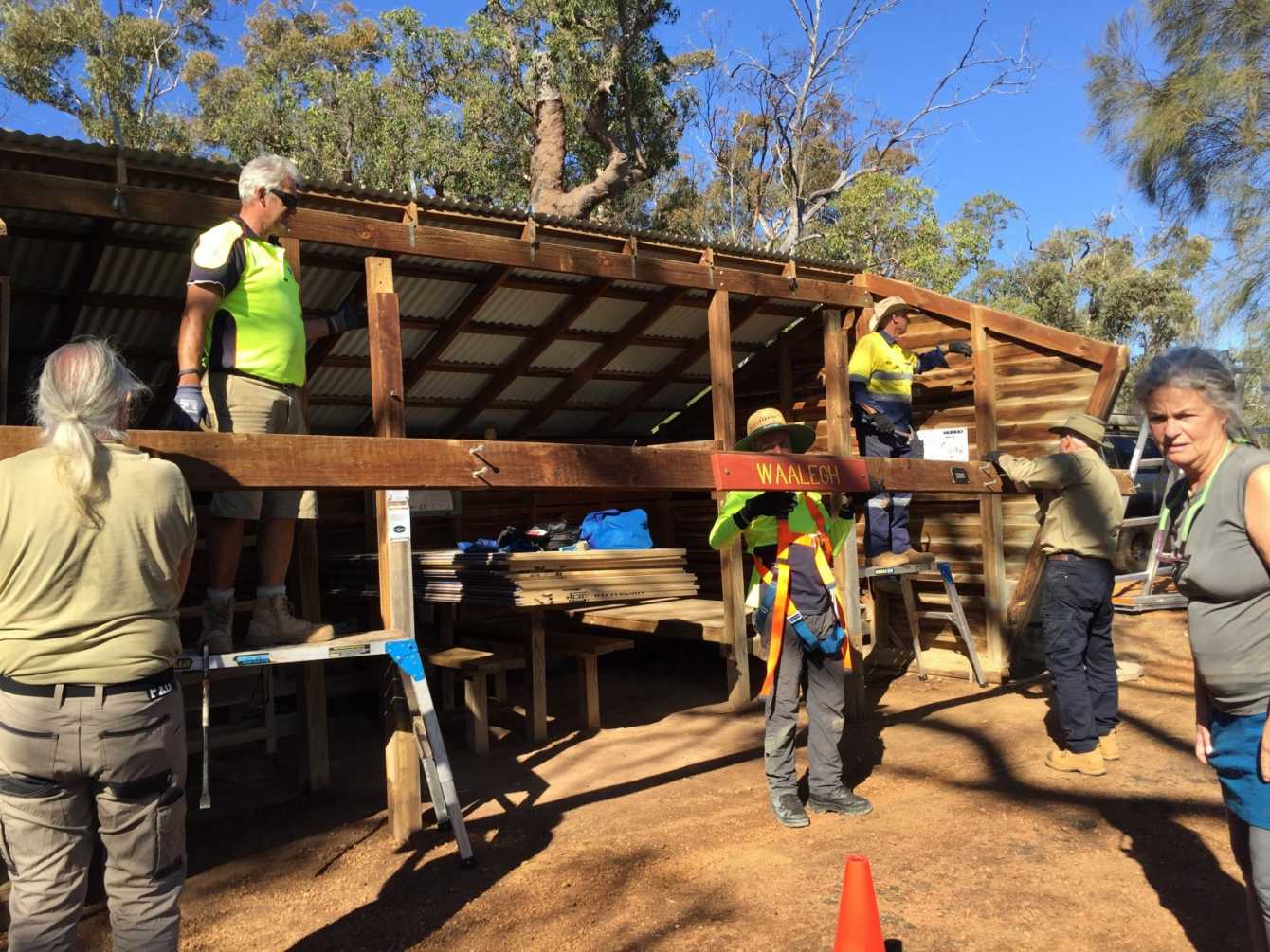 Other activities saw Support Volunteers and Maintenance Volunteers working together to clear sections of regrowth north and south of Murray Campsite south of Dwellingup.


With the lifting of some regional travel restrictions a Support Volunteer Team will be on Conspicuous Cliffs in late May starting the Track stabilisation featured in the latest Bibb News magazine. The work is scheduled to be completed around October, requiring three visits over the next few months.
The annual District field days are starting soon which will see volunteers out for a day in their respective Districts making improvements to Track sections and campsites along the Track.