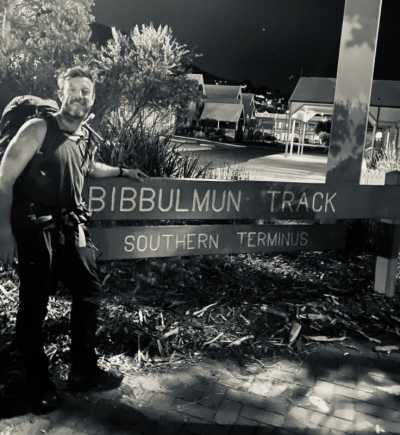 Start date: 19 October 2020
Age When Completed: 39
Direction Walked: North to South
General Comments
Picked a great time of the year to do it.
Incredible experience and met some great people along the way.
Food/Supplies Comments
Couldn't look at track for for a while after.
Mercury levels from tuna probably sky rocketed.
Favourite Section
Walpole to Denmark
Highlights
Valley of the giants and beach swims
Personal Reactions
Never really taken notice of wild flowers before the walk.
Tiger snakes and track walkers co-exist well together.
Wildlife
Tiger snakes…..lots of them
Your Best Equipment
Walking poles, Life-filter drink bottle
Advice for Others
Document your journey so you can look back on it later.
There is a thin line between finishing in a good time frame, and rushing it.
Invest in good gear, especially a mattress.