We are always looking for stories for both our website and the member's magazine 'Bibbulmun News'. Why not email your story of adventure? Photos are more than welcome!
Click on the headings to read stories from walkers.They are not listed in any particular order.
Excellent condition.Charcoal, Gortex. Cost $299 sell $190
Literally worn once on 1 day and too small, devastated!

Found on 15/8/19 at the Monadnocks Hut near a picnic table/ fire pit.

Size 4 (UK) 6.5 (US) 37 (EU) Grey/Tan
Excellent Condition, used only once
Bought $200+, Sell $100
Track tales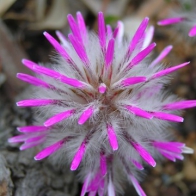 Chelsea recounts her experience of walking on the Track for a weekend with a bunch of other teenagers.
Do you have a tale to tell? Send it to us.
Read more Tales »