I dropped my head torch which is a torch with 2 lithium batteries in a case at the back of the headband .It fell out of my backpack because the zip at the bottom had not been done up properly (my bad) at the Chadoora Hut and possibly fell out at the hut or soon after on the track to Dwellingup. If anyone finds it they can keep it .

Misplaced between Swamp Oak and Murray Campsites about 2 weeks ago

Left just off the track in the carpark at Big Brook Arboretum near Pemberton 30/7/23. Please email if found.
Track tales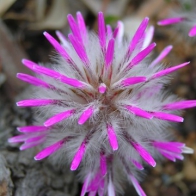 Chelsea recounts her experience of walking on the Track for a weekend with a bunch of other teenagers.
Do you have a tale to tell? Send it to us.
Read more Tales »