26 May 2018
We are sad that we have lost our second campsite to fire this year.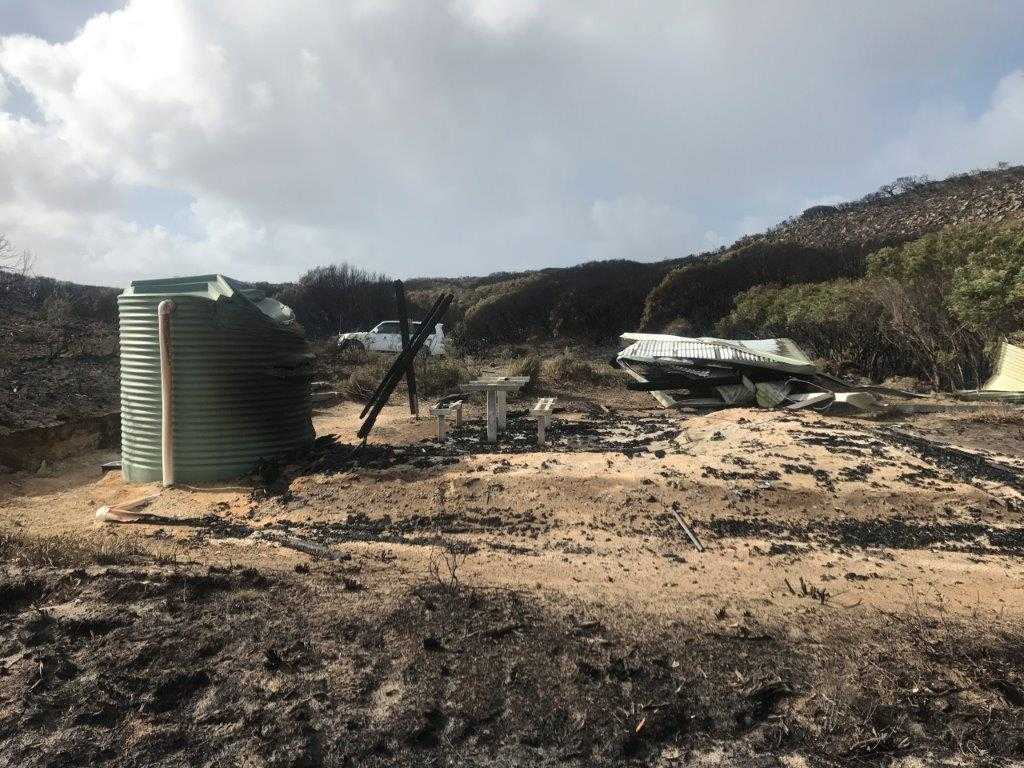 On Friday 25th May, a bushfire from an escaped prescribed burn tore through the Torndirrup National Park in Albany and destroyed the most southern campsite on the Track.
Sandpatch campsite was built in May 2012, along with Mutton Bird Campsite to replace Hidden Valley Campsite to the west because of the expansion of the wind farm.
The fire burnt 620 hectares and the Track in this area will remain closed for many months.
A diversion is in place. See the Section By Section Guide for more information and updates.
In January this year, we lost Helena Campsite, near Mundaring, in a deliberately lit fire.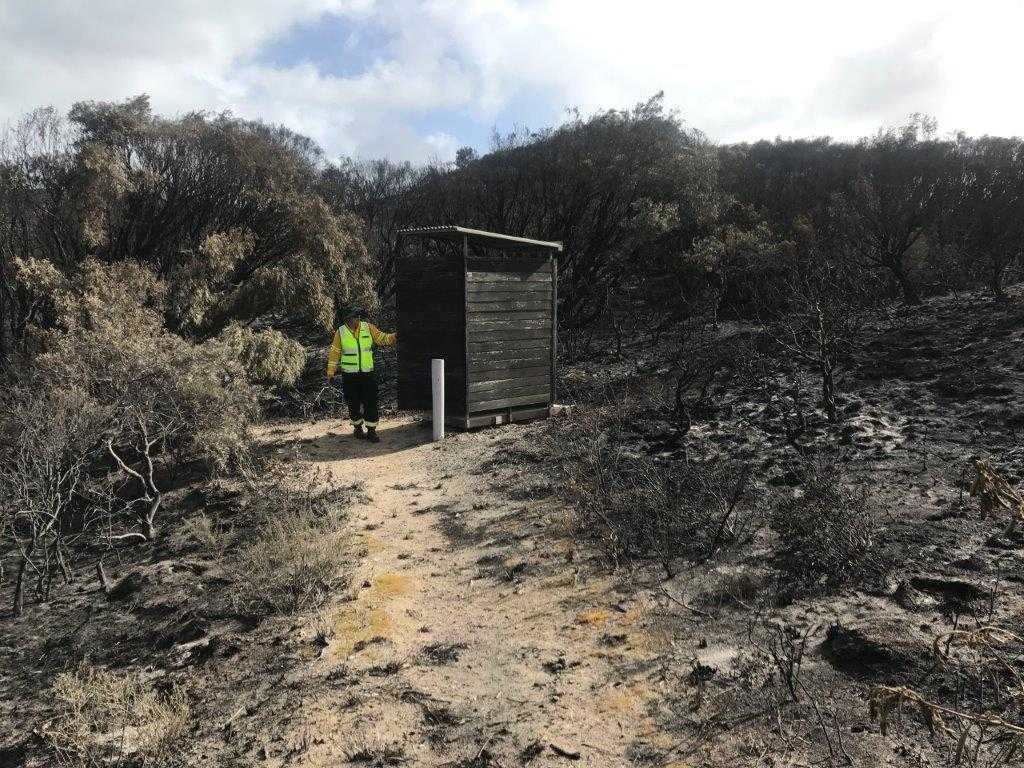 Images of destroyed campsite from DBCA's Parks and Wildlife Service, Albany.